Find Out Why Top CBD eCommerce Stores & Other Cannabis Businesses Come to Us for Their Web Design and Marketing Needs.
We tailor-fit your online presence with a customized campaign to make your CBD Store immediately recognizable to the customers who need your products the most to build brand loyalty.
We are passionate about the effects of this plant. That's why we've mastered our unique technique of driving sales while staying compliant in this ever-evolving cannabis industry. It's all we do.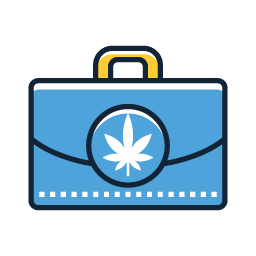 With the influx of new CBD stores, even quality brands are getting lost in the shuffle. We've created the D.A.N.C. Method™ to build your business into an industry leader.
Home of the D.A.N.C. Method™
An all-in-one marketing solution built just for cannabis/CBD businesses, by cannabis/CBD marketing experts:
DESIGN & OPTIMIZE
– Mobile-First Sales Machine
– Recognizable & Differentiating
– Measure, Audit & Improve
* Authority, Brand Loyalty
ADVANCED TECHNOLOGY
– Real-Time Inventory
– POS, STS Ordering Integrations
– Compliant Digital Payments
* Manage Inventory, Hassle-Free
NEWEST ALGORITHM HACKS
– Ever Changing
– Local, Organic SEO
– Easy to Find
* Drives Website Traffic
CONTENT CREATION & OUTREACH
– Done-For-You Social Media, Email, Blog
– Affiliates, Influencers & Memberships
– Unique Attractions Methods
* Predictably Increases Sales
Book a time to learn more about our unique method and how we can cater it to your business.
We're your favorite brand's favorite agency
Just a few of our ever-growing, diverse clientele
Don't Take Our Word For It
Real clients. Real results.
We let our results – and our clients – speak for themselves.
Calacann was by far the most efficient and effective organization that I've worked with based on their turn-around time as well as Maynard is a lot of fun to work with.
I would highly recommend Calacann to anyone who is looking to transform his or her business…There's nothing more I can say than Maynard's just a pleasure to work with.
They designed the website for me and I'm in love with the website. They worked with me day by day to make sure that everything was optimized the way I wanted it. Reach out to those guys because they know what they're doing.
Maynard was available to talk at any time during the day and really created a beautiful website which is now getting more exposure using marketing techniques and Calacann's expertise.
Our Exclusive D.A.N.C. Method™ in Motion
There's a Plan For Every Type of Cannabis Business
eCOMMERCE PACKAGE
Everything you need for an easy to find online CBD store
Mobile-First Website

Fully Compliant

Real-Time Menu Integration

Built-In Google Analytics

Search Engine Optimization

Live Chat Integration

Web Hosting Included

Unlimited Web Edits
THE D.A.N.C. METHOD™
Your Entire Fully-Compliant Marketing Plan Done For You
eCommerce Package Plus:

Blog Content Creation

Affiliate Marketing

Influencer Marketing

Advanced SEO Techniques

Social Media Growth

Payment Processing Management

Inventory Syncing
Some of our recent episodes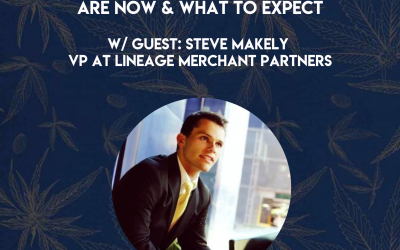 Being successful in the cannabis industry is a huge feat for companies aiming for it. With the various restrictions on the changing rules and regulations about cannabis, it adds difficulty for business owners to thrive and scale their businesses. This is the dilemma...