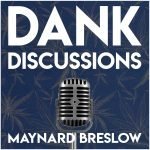 Ella Cressman is a licensed esthetician, avid skin care guru, cannabis enthusiast, and business owner of HHP Collective. CBD skin care has become one of the fastest growing sectors within the cannabis industry. Unfortunately, many companies are taking shortcuts, which leaves consumers unsatisfied with cannabis infused products. With philosophies strongly surrounded by integrity and honesty, HHP Collective helps like-minded companies create unique, quality Hemp CBD infused products. To do this, they partner with qualified trusted sources and weave them into a successfully proven development program.
Cannabidiol (CBD) was first presented to Ella as an ingredient in 2014. Since then, she has spent years researching and understanding CBD, along with many major and minor cannabinoids. In addition, she has studied how they can be relevant, essential and complementary in skin care. Although cannabinoids are her current focus, she maintains they are merely one component to overall wellness and is constantly researching cannabis and complementary natural ingredients.
Finding the right CBD Skin Care Products for You
Differentiating fact from fiction is one of many obstacles faced in the cannabis-infused product industry.  With so much information to weed and sift through, unveiling accuracy in a time of quickly evolving information and technology is a huge task.  Therefore, she gathered a comprehensive consulting group of qualified, integral professionals from every aspect of the industry and the HHP Collective was born.
3 DANK Points
How to spot effective CBD skin care products verses misleading ones

What kind of cannabis skin care products are actually good for your skin as well as your mental health

Why some companies are just using CBD and Cannabis as buzzwords as a branding technique
Spotify | YouTube | Soundcloud | Stitcher
Follow