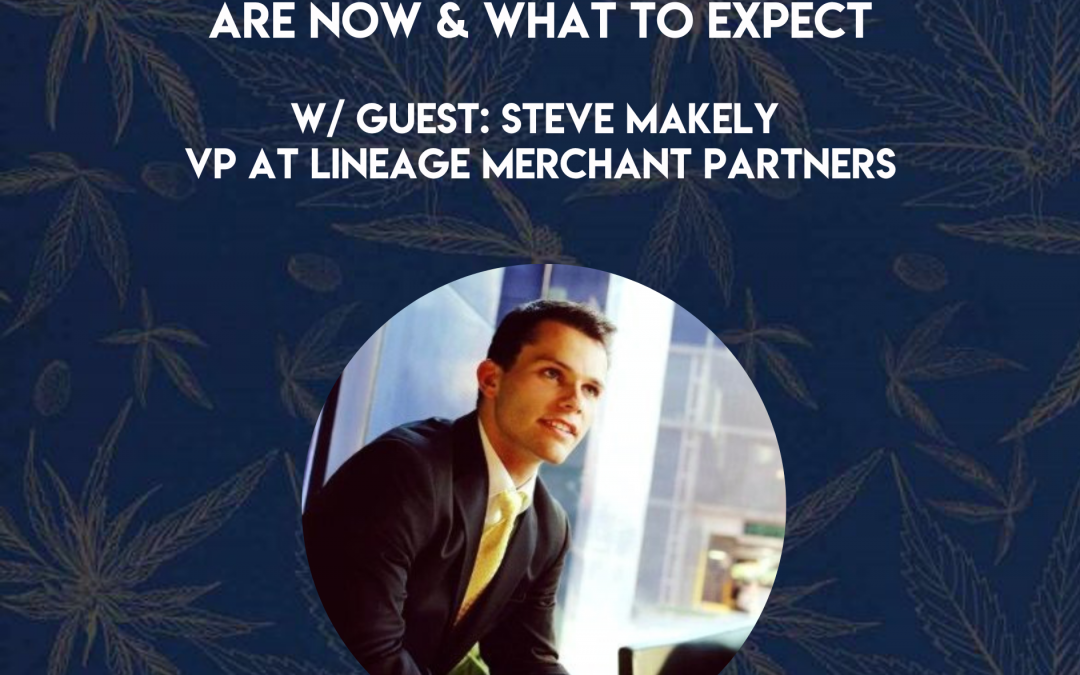 Being successful in the cannabis industry is a huge feat for companies aiming for it. With the various restrictions on the changing rules and regulations about cannabis, it adds difficulty for business owners to thrive and scale their businesses. This is the dilemma that Steve Makely is ready to solve.
Steve Makely is the vice president of capital markets at Lineage Merchant Partners, specializing in finance and cannabis. They help clients obtain their needs with their experience in the cannabis industry. Ultimately, Steve Makely and Lineage Merchant Partners goal is to bridge the gap between capital and the cannabis industry,
Through his vast experience in the finance industry as an institutional wealth manager, he is helping to create the path for small cannabis companies to reach their success by providing services such as strategic advisory.
Tune in to this episode to hear more about Steve Makely's strategy for small companies to secure funds and have long-term success, evaluating a person's talent and the similarities of successful companies.
Topics discussed in this episode:
Steve Makely's journey to the cannabis market industry
How can Steve assist small companies in securing funding and long-term success?[5:50]
Evaluating a person's talent for cultivating plants and running a business[11:57]
Social equity in having a license[19:23]
How does Steve's company deal with changing cannabis regulations?
Separation of CBD hemp and THC
Similarities between successful companies
Establishing a presence in the west coast market
What's next for Lineage Merchant Partners
Steve Makely's definition of success
Contact Steve Makely on LinkedIn and learn more about Lineage Merchant Partners: https://www.lineagemerchantpartners.com/
Find more episodes of Dank Discussions on Apple, Spotify, Google, or wherever you get your podcasts!
Connect with us:
Does your cannabis, hemp, or CBD company need to improve local or e-Commerce sales? Set up a time to speak with us at Calacann – Cannabis Marketing Agency to discuss how our digital marketing, search engine optimization (SEO), web design, affiliate/referral marketing, or influencer marketing campaigns can help you. Home of the D.A.N.C. Method.
Spotify | YouTube | Soundcloud | Stitcher
Follow