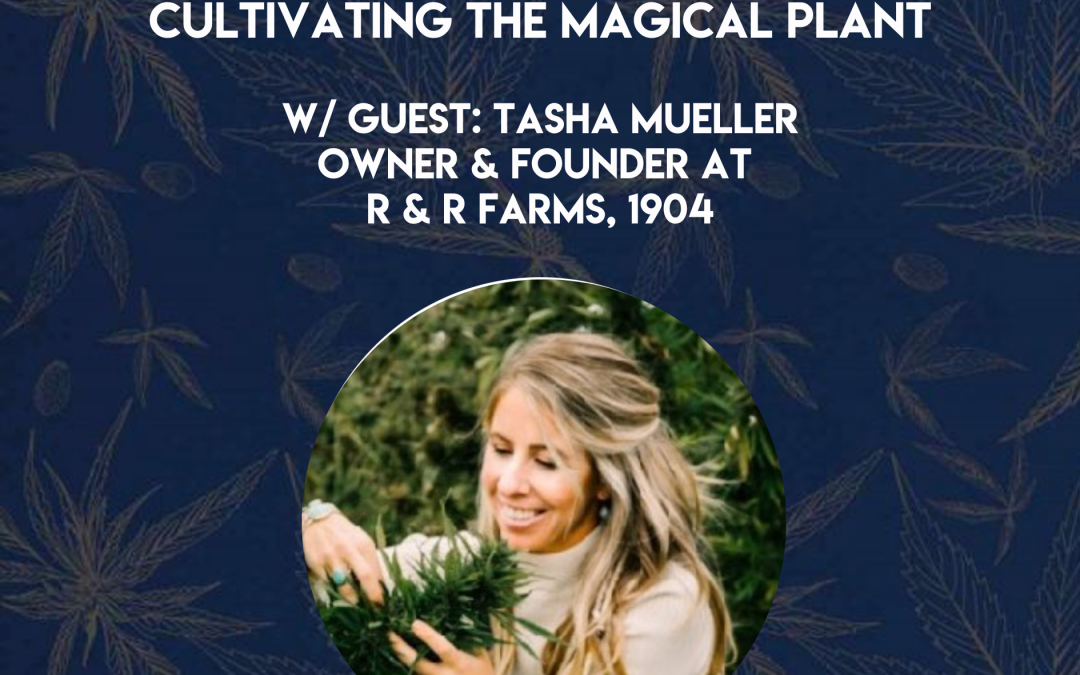 Hemp is more than just a plant. Simply planting enriches the soil. Planting hemp has been found in studies to help remove toxins from the soil. And this is the power of the hemp plant. Tasha Mueller, a hemp farmer, wants people to know how amazing and beneficial hemp products are.
Tasha Mueller is the owner and founder of R & R Farms, a premium hemp farm that uses hemp-like gold to create products that will bring smiles to customers. She desires to spread the news about the life-changing magic of hemp and the healing power of one small flower.
Being a farmer is her favorite thing. Planting hemp let her see how magical it is, and talking to the customers increases her fuel to thrive and keep doing it. Just like other who believes in the power of hemp, she wants people to see the benefits of using hemp.
Tune in to this episode to hear more about Tasha Mueller's love for hemp farming and how magical the hemp plant is.
 Topics discussed in this episode:
Tasha Mueller's journey to cannabis and hemp farm
Tasha's transition from event planning to hemp farming
How did Tasha build her hemp farm and company, R & R Farms?
Wonders of Hemp planting to the soil
Strategies for marketing R & R Farms products
Challenges her brand faces in advertising her product
The future of R & R Farms
Tasha Mueller's  definition of success
Contact Tasha Mueller on LinkedIn, and learn more about her hemp-like gold premium products brand,  R & R Farms: https://rrfarms1904.com/
Find more episodes of Dank Discussions on Apple, Spotify, Google, or wherever you get your podcasts!
Connect with us:
Does your cannabis, hemp, or CBD company need to improve local or e-Commerce sales? Set up a time to speak with us at Calacann – Cannabis Marketing Agency to discuss how our digital marketing, search engine optimization (SEO), web design, affiliate/referral marketing, or influencer marketing campaigns can help you. Home of the D.A.N.C. Method.
Spotify | YouTube | Soundcloud | Stitcher
Follow