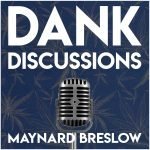 Trevor Polinsky is the CEO of Soular Alchemy tuning in from Rollinsville, Colorado. Trevor has an extensive background in alchemical formulations and has had the honor of learning from some of the best alchemists currently alive. He is passionate about giving back to the world and continuing to learn more about the never ending alchemy of cannabis.
Trevor grew up on the west coast and moved to Wisconsin where he brought the influence of cannabis with him. From being a troubled teenager who used pharmaceutical medicine to aid anxiety, he discovered the medicinal properties of plant-based medicines. Afterwards, he continued to be passionate about researching the alchemy of all different kinds of plant medicine. After using recreational cannabis, Trevor realized the health benefits that helped him go through his anxiety, and decided to dig deeper on the science of plant-based medicines. He then found out how natural products can be better for the body and for the soul.
Trevor then ventured into the organic food industry to study the benefits and nutrition of plant-based medicine on the same plane as nutrition and the human body. Lastly, Trevor discusses the benefits and important notes on the alchemy of Cannabis and how he built his company, Soular Alchemy. For Trevor and Solar Alchemy, It was very important for him to find sense of altruism in his career. He aims to continue on his path in a way that it gives back to people, to the community, and leave a positive lasting beneficial impact with the way that we as humans show up in the world. Just as Sol, our sun gives us light from the outside, our soul's provide us light from the inside. Thus, as above, so below, Soular Alchemy is here to bring the light, both inside and out.
3 DANK Points
How to combine Scientific and Spiritual aspect on plant-based medicines?
What is the Entourage effect, how does it work and why is it important to the body?

Should we care about terpenes or just CBD content?
Links
Does your cannabis, hemp, CBD company need to improve local or e-Commerce sales? Set up a time to speak with us at Calacann – Cannabis Marketing Agency (https://calacann.com/grow) to discuss how our digital marketing, search engine optimization (SEO), web design, affiliate/referral marketing or influencer marketing campaigns can help you. Home of the D.A.N.C. Method.
Spotify | YouTube | Soundcloud | Stitcher
Follow