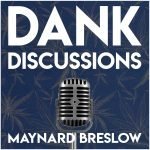 Bryan Madle is an expert in marijuana and hemp cultivation as well as hemp product formulation. Along with his wife Sarah, he is also the owner of Blooming Botanicals (https://bloomingbotanicalshemp.com/?ref=calacann). Blooming Botanicals is a custom formulated and herbally infused CBD line that focuses on incorporating additional plant medicines. These additional components are an effective carrier to create a high powered and effectively bio-available product. Bryan and Sarah both have very impressive backgrounds as cannabis growers, holistic health consultants, superfood company owners, as well as in yoga and massage. Today, they are proud to say that their business was built with the backbone of education, sustainability, and wellness. Also, all of their products are officially licensed by the Michigan Department of Agriculture & Rural Development (MDARD). 
Similarities and Differences in the Cannabis Industry
In this episode, Bryan joins me to talk about Blooming Botanicals and their journey transitioning from marijuana cultivation to hemp product formulation, and how they will be more similar in the future. Finally, he speaks about CBD as a "miracle plant" and incorporating other plant medicines
3 DANK Points
Sustainability:

Novel cultivation techniques that could help us reduce our footprint as the industry grows

Why the agriculture industry should also be held to the high standard expected of the cannabis industry

Getting better in cultivation genetics to be able to yield crops with higher CBG and CBN.
Spotify | YouTube | Soundcloud | Stitcher
Follow