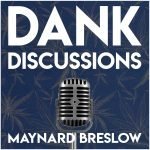 Curt Robbins is a technical writer, instructional designer, and lecturer who has been developing science-based educational and training content for Fortune 200 enterprise companies for more than 30 years. His clients have included Federal Express, Microsoft, Sun Microsystems, Northrop Grumman, National City Bank, Strainprint Technologies Ltd., the J.M. Smucker Company, and USAA.
Robbins began writing about the biochemistry and science of the various wellness molecules produced by plants such as hemp in 2003. As a former writer for High Times and Cannabis Culture magazines, he has since developed more than 600 educational articles about hemp and its various health components, including terpenes, cannabinoids, and the human endocannabinoid system. In 2019, Robbins developed a 50-page white paper regarding the hemp cannabinoid cannabigerol (CBG) that explored a fourth potential species of this unique plant genus.
"My obsession, since I was an undergrad journalism and psychology student, has been to document complex systems and processes in such a way that the information becomes truly engaging and educational for non-experts and laypeople. My present goal, in light of the emerging green rush, is to deliver a solid and enlightened understanding of the complex and nuanced biochemistry of wellness molecules such as cannabinoids and terpenes," said Robbins.
Utilizing this World Pandemic as a Time to Learn and Teach Others
Curt joins me on this episode to share the ways we all can avoid the misinformation circulating about cannabis and Coronavirus. First, he talks about how some companies are using influencers who are also shareholders to boost sales by spreading lies about a correlation between cannabis and a cure for the Novel Coronavirus. They may not be doing it out of malice, but this behavior leaves a black eye on the industry nonetheless. Next, Curt shares his expertise on how to find credible sources. Ultimately, Curt states that we, unfortunately, have to dig deep and cross-references sources, even if they have been reliable in the past.  Finally, he shares what he is doing to develop a training curriculum for the cannabis industry. 
3 DANK Points
The repercussions of unethical claims being made about cannabis being a "cure" for Novel CoronaVirus (Covid-19).

Developing and distributing proper training curriculum for the cannabis industry.

Does content marketing vs influencer marketing really mean ethical vs unethical marketing?
Links