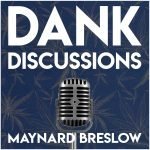 Heather Green is a Functional Medicine Practitioner and the founder of The Cats Meow CBD. The Cats Meow is a company that carries products that are 100% organic, vegan, non-GMO and gluten-free. As a functional medicine practitioner, she understands the value of CBD and the endocannabinoid system in a world that relies so heavily on over the counter anti-inflammatories and opioids that continue to destroy our bodies. In her opinion, it is oxymoronic to have chemicals or synthetic ingredients in products that are supposed to be aimed at improving your health.
CBD as an Added Component to a Functional Medicine Practice
Heather joins me on this episode to tell me she is using CBD to help her own patients in functional medicine. First, she talks about how to track inflammation using patients' lab work before and after using CBD. Next, she explains the role homeostasis plays in overall health and how cannabinoids helps achieve that. To add to that, she emphasizes patience as the processes take time to achieve balance. Furthermore, CBG research is promising, especially when coupled with CBD. Finally, she talks about why it is so important to clear our industry of bad products and miseducation.
3 DANK Points
Nano emulsification and how it affects CBD absorption in our bodies

How eastern medicine practices differ from western medicine practices in regards to cannabis

Using a patient's baseline sed rate to gauge the effectiveness of CBD in helping inflammation processes
Links
Spotify | YouTube | Soundcloud | Stitcher
Follow