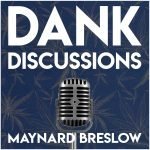 Warren Pulley brings to SILO more than thirty years of experience in business operation, asset protection, process management, brand recognition and business analysis from a number of successful global companies. Today, Warren joins me to talk about his passion for providing cannabis security operations.
First, Warren shares how his background in Law Enforcement gives him a unique way of analyzing weak spots. In addition, he explains why those who need cannabis security the most usually don't realize it until after theft occurs. Next, he shares his perspective on why the war on drugs has been a complete failure. On that note, he also calls for the need for better social equity in the industry. Finally, he talks about why the black market continues to thrive and how we can curve that. In all, Warren is dedicated to ensuring that licensed, regulated business owners are protected while remaining compliant.
Expanding on Warren's Background in Cannabis Security
Warren is a former Police Officer for the LAPD, Military Police US Air Force, the CEO of SILO Inc. SILO provides a one-stop-solution for both cannabis brands and retailers alike, offering everything they need to successfully get their products into the California marketplace. As a licensed cannabis distributor, SILO also handles B2B cash transactions for cannabis businesses, assist with dispensary security packages, dispatch armed guards for legacy cash pickups, and providing bulk storage options as well as packaging, labeling, and shipping services for the cannabis industry. Their goal is to provide a path to success through compliant sales, distribution, and logistics provided by a professional, experienced team.
3 DANK Points
Former LAPD officer explains why the war on drugs is "cheesy"

Why we have to bring back the "old heads" in the cannabis traditional black market to fix the current compliance problem

What security measures you need to implement to protect your cannabis business from theft
Links
Spotify | YouTube | Soundcloud | Stitcher
Follow