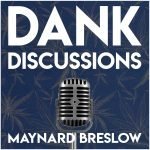 Stacy Roberts, the founder, and CEO of Hempra, has been in the cannabis industry for eight years. Her subscription box based company, Hempra, is a business that focuses on incorporating CBD into your regular beauty routine. Headquartered in Naples, Florida, Hempra aims to comfort people by helping them make the right choices for their wellness and well-being.
When Stacy was in her early 20's, she moved to Colorado from Florida to start her new life. She worked in numerous CBD dispensaries and has gained a lot of experience as a professional makeup artist and an aesthetician. She also has a certificate in Herbalism. She is currently developing her own skincare line to allow people to accept their own natural and textured skin, and teach others how to radiate from the inside out. 
Choosing The Right Products
What's fascinating about CBD and other cannabinoid products is that they provide so many benefits in a single extract. Although these advantages can be obtained from other compounds, CBD products are excellent as a critical element in skincare. Because these cannabinoids can interact with our skin receptors, you should expect to see benefits quickly. They have such swift communication that it would not take many extra ingredients to make the thing operate. Some skincare products you may own right now have ingredients that need a supporting component to penetrate your skin to do their job right. But with CBD products, you don't need other ingredients to work. And when these products have supporting ingredients, especially other herbs, these just make them so much better.
What Stacy values when finding and choosing the right products is the safety of its customers. Stacy and her company look into the products back to the grow of the hemp itself and even before they were processed. She believes that the people who raised the plants significantly impact their growth by giving their energy off to these plants. When choosing between Full Spectrum CBD and Isolate CBD, Stacy prefers using full-spectrum CBD because she believes it's great to have every cannabinoid fighting against those environmental toxins and conditions that wreaks havoc on our skin. It's like having an army of cannabinoids that work together to do their job even more effectively
Getting the Word Out
It is indisputable that social media contributes significantly to a company's brand exposure. However, it has been challenging to disseminate information to the general population in the CBD market. Some of the posts they allow are forbidden and unapproved. For example, when Stacy posted a video about CBD and THC content, it was removed. When people try these products, they can smell them and feel them. That's the difference. That's something that doesn't necessarily come across on social media. Stacy has even had difficulties with banking where she has been blocked by their services and shut down. It's amazing what we can do on one aspect and how valuable information can spread quickly so that people can become closer to safety. But on the other hand, there is so much horrible misinformation when it comes to cannabis.
Building CBD Rituals
For starters, there is a difference between a routine and a ritual. A routine is something that you're pushing yourself to do. A ritual would be something that you get excited to do and looking forward to executing every step. In a skincare ritual, when you put on each skincare product, you put intention behind it. It's like your skin knows what it needs for a specific problem area. When you use the same products all year long, that is not going to be a ritual. That's going to be a routine. This is because you think that this is what you need to use for your skin all the time. But you know what's true? You should change your skincare products each season. You should be changing your skincare products depending on the environment you are living in and what changes you are going through. Some people may go through menopause at a certain age, and their hormonal changes will also change their skin. To help their customers curate those boxes and help them with their CBD rituals, Hempra has a beautiful website that is ever-growing and changing, depending on what their clients need.
"Success comes to me daily. Sometimes it's not just about work, money, or certain goals. Sometimes it's sitting down and doing yoga. Success comes from taking care of myself."
3 DANK Points
How your state of mind and energy level affect your cannabis business

The value of being in the cannabis industry in Colorado since the beginning of Adult Use

Having cannabinoids in skincare products is here to stay because of the benefits.
Links
Does your cannabis, hemp, CBD company need to improve local or e-Commerce sales? Set up a time to speak with us at Calacann – Cannabis Marketing Agency (https://calacann.com/grow) to discuss how our digital marketing, search engine optimization (SEO), web design, affiliate/referral marketing or influencer marketing campaigns can help you. Home of the D.A.N.C. Method.
Spotify | YouTube | Soundcloud | Stitcher
Follow